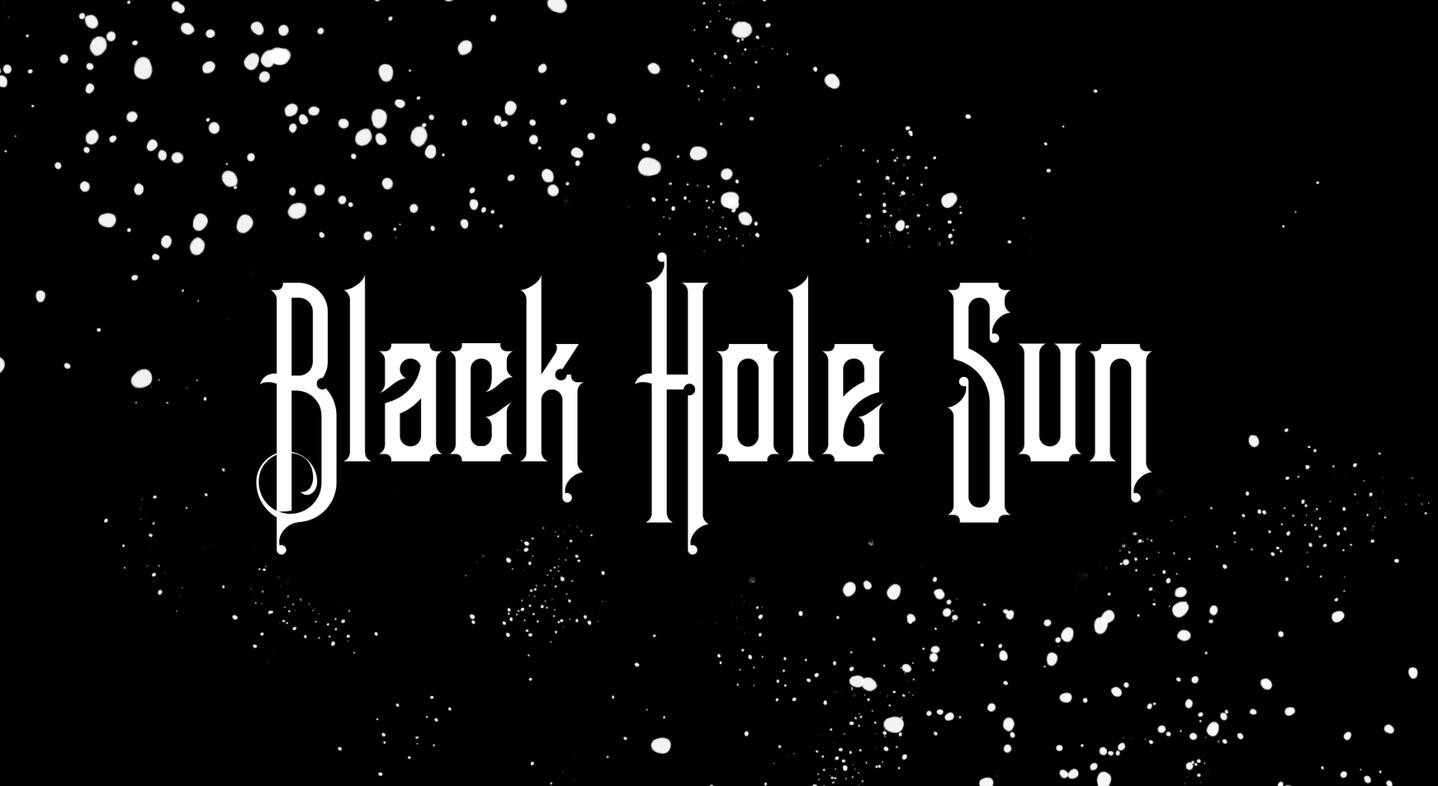 Black Hole Sun
Black Hole Sun Volumes 1 and 2 are available on itch.io!
---
Schedule
March 15: Zine Announcement

March 16 - August 14: Writer Work Period

September 14 - November 20: Artist Work Period

December 13 - December 26: Preorders Open!

December 27: Official Release
Writer Guidelines
Not Allowed
Depictions of sex, including but not limited to: depictions of sex acts, depictions of genitals, depictions of fetishism, suggestive content.

Extreme or realistic depictions of trauma, including but not limited to: graphic depictions of physical abuse, graphic depictions of torture, any depictions or implications of sexual abuse.

Sexual or romantic content involving a character who is a minor.
Allowed
Light depictions and references to trauma.

Gore, provided it is not to excess.

Romantic content, including non-canon romances and ships.

Mature, nonsexual content.

Artistic depictions of naked human bodies from the waist up.
Additional Notes
All drafts, outlines and submitted prompts MUST include the content warnings at the TOP of the document.

These rules are non-negotiable. Please err on the side of caution and send an email to our [email protected] account if you have questions about content.
About
Black Hole Sun is a yearly horror zine produced by Falgift, TWLBOAJ and Pixlstars. It's done in Big Bang Style, seven writers (one for each part excluding) are selected and write their fics. Then, seven paired artists illustrate a scene from that fic leading to one, cohesive, anthology type zine.
Frequently Asked
Q: Is this really the final volume?
A: Unfortunately, yes.

Q: Will volumes always be available for purchase?
A: All current and previous volumes will always be up for sale on our Itch.io page.

Q: Will volume 3 be digital only?
A: If we get support for physical copies, we will print them but for now, we plan for Volume 3 to be a digital release.